Zoe Nathan 2015 Picnic Recipes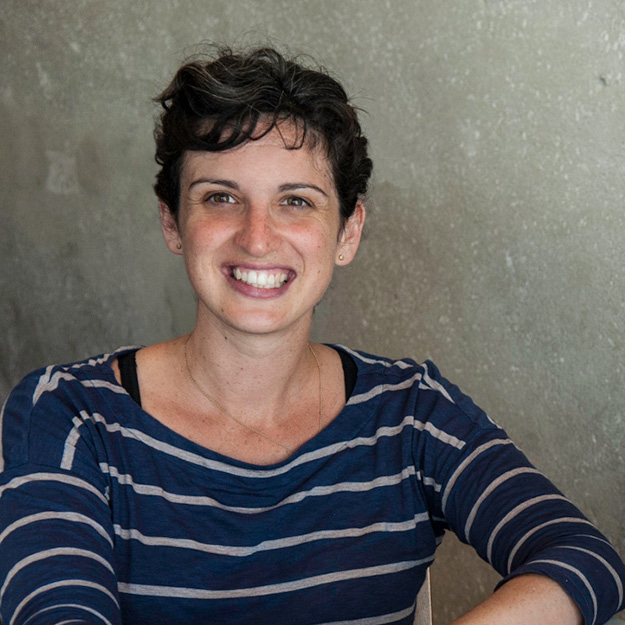 This week kicks off with a performances from Jamie Cullum, who's back at the Bowl with a big band playing everything from swinging standards to modern rock covers, and concludes with nine-time Grammy®-winning singer-songwriter Sheryl Crow performing with the Hollywood Bowl Orchestra for an evening of good-time hits. Another trailblazer, albeit in the culinary field, is head baker, chef and co-owner Zoe Nathan, who has set the standard for breads, breakfast pastries, and desserts (they're hard to resist).  Together with her husband Josh Loeb, she co-owns Rustic Canyon Wine Bar & Seasonal Kitchen, Huckleberry Café & Bakery, Sweet Rose Creamery, and Milo and Olive. 
"Me and the morning team at Huckleberry love to blast everything from 90s rap to Regina Spektor to Dolly Parton – it's a great way to wake up and get energized and inspired for a day of baking. When I'm catching live music, one of my favorite venues is the Hollywood Bowl because you're outdoors and can bring a whole picnic spread to share with friends and family." — Zoe Nathan
rusticcanyonwinebar.com
huckleberrycafe.com
sweetrosecreamery.com
miloandolive.com
RECIPES
Serves 4
INGREDIENTS
1 quart carrots, cut and roasted
2 tablespoons cumin seeds, tossed with carrots before roasting
¼ cup lemon juice
1 avocado, diced
½ cup extra-virgin olive oil
1 cup cilantro, chopped
Salt and pepper, to taste
PROCEDURE
Peel carrots and slice into ½ inch thick pieces.
Dress with olive oil, salt, pepper and cumin seeds.
Roast carrots at 425 degrees for 30-40 minutes until the carrots are dark brown and tender.
Cool the carrots.
Once cool, toss the carrots with avocado, lemon juice, cilantro and season to taste with salt and pepper.
Chill and serve.
BEER-BRAISED PORK ON TOAST WITH AN EGG ON TOP
Serves 3 or 4 — You can double this recipe to make enough for six to eight people; instead of serving it open-faced on toast and topped with an egg, this makes a fabulous sandwich that's transportable for picnics.
CHEF'S NOTE:
It's best to braise the pork the day before you serve it so it can absorb all the wonderful flavors in the sauce. The key to this dish is cooking the sauce down by more than half, so you get a really nice concentration of pork, beer, onions, and spices. What you lose in volume, you'll more than make up for in rich, intense flavor. Watercress works really well here because it freshens up the dish, but if you don't have watercress, use any light green that you see at your farmers' market, such as arugula, baby spinach or young lettuces.
INGREDIENTS — DRY RUB
1 tablespoon kosher salt
1 tablespoon sugar
1 teaspoon ground cumin
¼ teaspoon ground coriander
¼ teaspoon ground cardamom
¼ teaspoon ground paprika
¼ teaspoon curry powder
3 onions, sliced ¼ inch thick
5 tablespoons + 1 teaspoon extra-virgin olive oil
Kosher salt, to taste
2 to 2½ pounds pork butt
2 garlic cloves
2 bay leaves
3 bottles very light beer, or 1½ bottles white wine
4 slices country bread or Brioche (see recipe below)
3 to 4 tablespoons unsalted butter
6 to 8 eggs
Fleur de sel for sprinkling
2 bunches watercress, trimmed
PROCEDURE
DAY ONE
Preheat your oven to 500 degrees.
To make the dry rub: Toss the salt, sugar, cumin, coriander, cardamom, paprika, and curry powder together in a small bowl.
Toss the onions with 2 tablespoons of the olive oil and 1 teaspoon of salt and spread onto a sheet pan. Roast until nicely seared, about 20 minutes. Lower the oven temperature to 300 degrees.
Liberally sprinkle the dry rub over the pork, coating all sides well and using all the rub. Heat 2 tablespoons olive oil in a Dutch oven over high heat. Sear the pork until very dark on all sides.
Add the roasted onions, garlic, bay leaves, and beer to the pot, cover, and bake for 4 to 5 hours, until very soft. You should be able to easily pull the meat with a fork.
Refrigerate the pork in the sauce overnight.
DAY TWO
In the morning, skim off any fat from the braise, then transfer the meat to a cutting board. Simmer the sauce over medium heat, cooking it down by half.
Meanwhile, pull the pork with your hands into rustic hunks and preheat your oven to 500 degrees.
When the sauce has cooked down, return the pork to the pot and simmer for 10 minutes.
Drizzle each slice of bread with 1 teaspoon of extra-virgin olive oil, sprinkle with salt, and toast in the oven on a sheet pan.
Dollop a big messy scoop of saucy pork onto the toast and set aside while you fry the eggs.
When it comes to frying the eggs, you may need to either work in batches or have two pans going at once. Heat 1 tablespoon of the butter in a nonstick sauté pan over high heat. Crack 2 eggs into a small bowl and gently slide them into the butter. (If you break a yolk, discard the egg and try again.) Reduce the heat to medium and cook until the whites are set but the yolks are runny, about 2 minutes. When ready, give the pan a gentle shake to loosen the eggs.
Slide the eggs onto the pork sandwiches, liberally sprinkle with fleur de sel, and top with a big handful of watercress. Repeat for the remaining sandwiches, unless you have multiple pans going. The braised pork keeps well, covered, refrigerated, for up to 3 days.
__________________________________
BRIOCHE
Makes one loaf
CHEF'S NOTE:
Good brioche is all about good ingredients. It's a fair amount of butter and egg, so they must be really good European-style butter and organic farm eggs with big yellow yolks. When I set out to create this recipe, I wanted to create a bread that felt like pure decadence and comfort. I wanted it to taste like soft buttered toast without needing to be slathered in butter at all.
INGREDIENTS
3 tablespoons whole milk
2 tablespoons active dry yeast
1¾ cups all-purpose flour
1¾ cups bread flour
¼ cup + 1 teaspoon sugar
1½ teaspoons kosher salt
5 eggs, beaten
1 cup unsalted butter, very soft
1 batch egg wash (see recipe below)
PROCEDURE
DAY ONE
Slightly warm the milk and pour into the bowl of a stand mixer fitted with the dough hook. Add the yeast and whisk by hand to combine. Add the all-purpose flour, bread flour, sugar, salt, and eggs. Mix on low speed until the dough comes together, 1 to 2 minutes.
Increase the mixer speed to medium-high and work the dough for 6 minutes. Pause about every minute to push the dough back down into the bowl and off the hook.
Reduce the mixer speed to low and slowly add the butter, a little at a time, over the course of 2 minutes. Pause halfway through to scrape down the bowl and hook. When the butter begins to blend in, increase the mixer speed to medium-high to fully incorporate the butter and bring the dough back together, 4 to 6 minutes longer.
Transfer the dough to a greased sheet pan, cover with plastic wrap, and refrigerate for at least 1 hour.
Divide the dough into two equal balls, about 11 oz each. Transfer to a greased sheet pan, wrap in plastic, and refrigerate overnight.
DAY TWO
Grease a 5-by-9-inch loaf pan. Work with one dough ball at a time. First flatten into a disc, then lift an edge and press it into the center. Work your way around the circumference, pressing every edge to the center until you have a ball. Flip the ball over so the pleated side is down and the smooth side is up. Cup the dough in your palm and massage the seam side of the dough firmly against the work surface in a circular motion, allowing the friction to seal the seams. Set aside and cover with plastic wrap or a slightly damp kitchen towel while you shape the next ball.
Place the balls into the loaf pan, cover loosely with plastic, and allow to rise in a warm place until more than doubled in size, about 3½ hours.
As the dough nears readiness, preheat your oven to 350 degrees. Carefully brush the dough with the egg wash, making sure the egg doesn't pool around the edges. Bake until golden, about 35 minutes. Allow to cool for about 10 minutes in the pan, then transfer to a cooling rack. This is best the day it is made but keeps, tightly wrapped, at room temperature, for up to 3 days; or frozen, for up to 1 month.
Serves 10-12
CHEF'S NOTE:
If for some reason your berries are not as sweet as you would like, you can always add a bit more sugar. Color is important here; these galettes are so simple that the color becomes an ingredient. Bake until the dough is a deep brown and the flavor will really pop.
INGREDIENTS
1 batch Everyday Flaky Dough (see recipe below)
4 tablespoons unsalted butter
3 cups halved strawberries
2 tablespoons brown sugar
2 tablespoons granulated sugar, plus more for sprinkling
¼ teaspoon kosher salt
1 batch egg wash (see recipe below)
Powdered sugar for dusting (optional)
PROCEDURE
Allow the flaky dough to soften at room temperature for 10 to 20 minutes, depending on the temperature of your house, before rolling. The dough should be cold but malleable.
Melt the butter and toss with the strawberries. Set aside.
In a separate bowl combine the brown sugar, granulated sugar, and salt. Set aside.
On a lightly floured surface, roll the dough to a 14-in/35.5-cm square, and about an even ⅛ in/3 mm thick. Trim the edges to make them even and slice into nine 4-inch (that's three squares down and three across). Transfer them, evenly spaced, to two greased sheet pans. Press any scraps together and re-roll. You should get at least one more square. If you're feeling especially efficient, you might get another three.
Toss the sugar mixture with the strawberry mixture. Evenly pile the strawberry filling into the center of each square, leaving a 1-inch border all around. Lightly brush the border with egg wash. Fold the border over the filling like a picture frame. Press the corners to seal. Freeze for at least 20 minutes, or up to 1 month, tightly wrapped.
Preheat your oven to 375 degrees. When ready to bake, brush the crust with egg wash, sprinkle with sugar, and bake from frozen until deep golden brown, 30 to 35 minutes. Transfer to a cooling rack to keep crisp. Dust with powdered sugar if you're so moved. These are best the day they're made but keep, tightly wrapped, at room temperature, for up to 2 days.
_________________________________
EVERYDAY FLAKY DOUGH
Makes 1 batch
CHEF'S NOTE:
We use this incredibly versatile dough at Huckleberry for an insane number of different things. It's that versatile. We use it for our Thanksgiving pies, crostatas, quiches, chicken potpies, anything really. When you settle in to make flaky dough, just commit to making three batches. You'll get into a rhythm and your food processor is going to get dirty anyway. All the recipes in this chapter are a cinch if you have the dough ready, and this batch of dough fits all the recipes in this book. It will keep in your freezer for up to 1 month. Just be sure to double-wrap tightly in plastic. You can absolutely make this dough by hand, but it's a bit faster in a food processor. You'll find that our dough has less water and more butter than most. Big surprise. It may feel as though it's not nearly enough water, but don't add more; with faith, a little patience, and some elbow grease it will come together.
INGREDIENTS
2 cups all-purpose flour
¼ cup sugar
½ teaspoons baking powder
¾ teaspoons kosher salt
1 cup cold unsalted butter, cubed
¼ cup water
PROCEDURE
To mix with a food processor, pulse the flour, sugar, baking powder, and salt once to blend. Add the butter to the work bowl and pulse about three times until pea-size pieces form. Pour the water over the flour mixture and pulse another three times until the dough is only just starting to come together. To mix by hand, combine the flour, sugar, baking powder, and salt in a very large bowl. Stir to blend. Add the butter, working it between your fingertips until the pieces are pea- and lima bean–size. Add the water and lightly toss to distribute.
The dough should be shaggy, dry, and clumpy. Dump it onto a clean work surface to bring the dough together by hand. (Do not flour the counter, as you do not want to add any more flour to the dough.)
Begin by firmly pressing the entire surface of the dough with the heel of your palm. Toss and squeeze the dough to redistribute the wet and dry patches. Repeat, pressing thoroughly again with the heel of your palm, and continue pressing, tossing, and squeezing until the dough begins to hold together. But be sure not to overwork the dough! It should stay together but you should still see pea-size bits of butter running through.
Press the dough into a disc ¾ inch thick, wrap tightly in plastic, and refrigerate for at least 1 hour, or freeze for up to 1 month.
When you're ready to use the dough, if refrigerated for longer than 1 hour, allow the dough to warm up at room temperature for a few minutes. If frozen, thaw in the refrigerator overnight before shaping. The dough should feel cold to the touch but malleable. Never allow the dough to become too soft or warm. Chill as needed while working.
_________________________________
EGG WASH
Makes about ¼ cup
CHEF'S NOTE:
At the bakery, we mix up big batches of egg wash and run through them like crazy. Using an egg wash is an absolute must in many recipes in this book, but the actual recipe for egg wash itself is pretty flexible. You can always use whole milk if you don't have cream kicking around your fridge. You can always use one whole egg instead of the two yolks. And if you have no eggs, you can use just the cream, but it will be a little less shiny. And, finally, if you don't have any dairy in the house, use the eggs alone. Just make sure to always use the salt.
INGREDIENTS
2 egg yolks
2 tablespoons heavy cream
Pinch of kosher salt
PROCEDURE
1. Combine the egg yolks, heavy cream, and salt and whisk homogeneous.
2. Refrigerate until needed. This keeps, refrigerated, for up to 2 days.
Hollywood Bowl Programming
Aug 3 – Aug 9
Hail, The Mighty Horn!
From the Merry Prankster in Strauss' famous tone poem to a quartet of soloists for Schumann, the horn can do it all. This evening features principal players from the LA Phil, the Berlin Philharmonic, and the London Symphony Orchestra as part of the International Horn Symposium's 2015 celebration.
Tuesday, August 4 at 8 PM
BUY TICKETS
---
Jamie Cullum | Soulive | Lisa Fischer
The playful rule-breaker returns to the Bowl with a big band, for everything from swinging standards to modern rock covers. Soul-organ trio Soulive deliver funky grooves. 20 Feet from Stardomvocalist Fischer opens.
Wednesday, August 5 at 8 PM
BUY TICKETS
---
Yundi plays with "Emperor"
Chinese pianist Yundi makes his long-awaited Hollywood Bowl debut performing Beethoven's beloved "Emperor" Concerto. James Gaffigan conducts the LA Phil in Shostakovich's dramatic Fifth Symphony, sure to reveal all the colors of the orchestra's impressive brass section.
Thursday, July 10 at 8 PM
BUY TICKETS
---
Sheryl Crow
Nine-time Grammy®-winning singer-songwriter Sheryl Crow performs with the Hollywood Bowl Orchestra for an evening of good-time hits and powerful ballads, from "All I Wanna Do" and "Soak up the Sun" to "Callin' Me When I'm Lonely." Latin Grammy®-winning Cuban-Canadian singer-songwriter Alex Cuba opens the evening.
Friday, August 7 at 8 PM
BUY TICKETS
Saturday, August 8 at 8 PM
BUY TICKETS
---
Verdi's La Traviata
Deeply moved by the tragic love story of The Lady of the Camellias, Verdi created the quintessential romantic, dramatic operas, full of melodies that pull at our heartstrings and won't let go. Imagine being under the stars, utterly captivated by the heartbreaking story of Violetta and Alfredo, sung by a world-class cast.
Sunday, August 9 at 7:30 PM
BUY TICKETS