Curtis Stone Picnic Recipes
Curtis Stone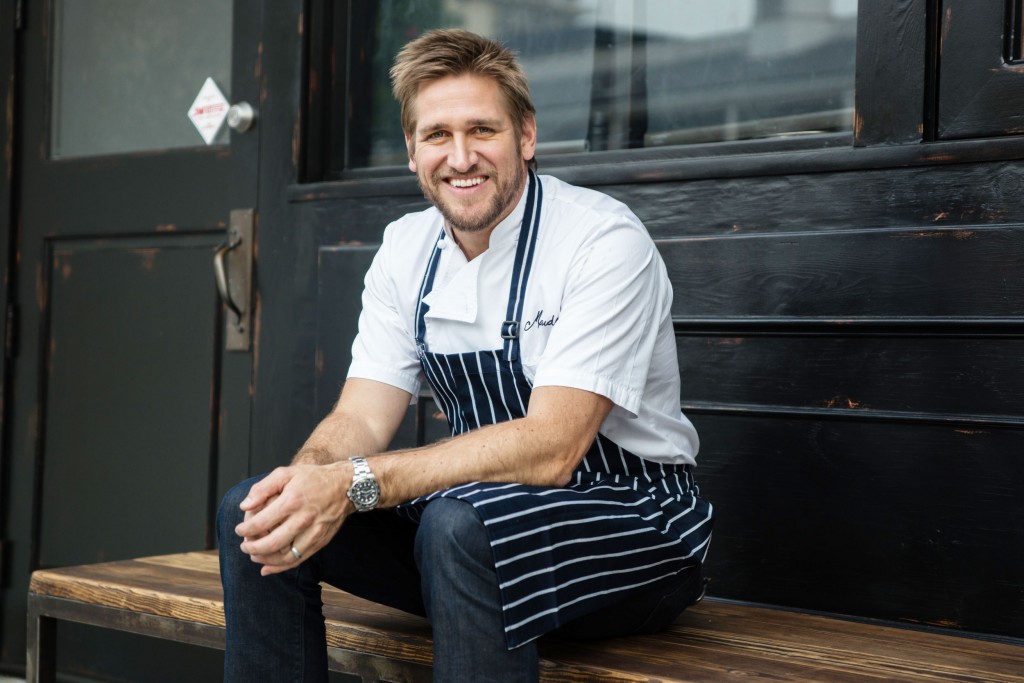 The Hollywood Bowl season moves into late summer, but the celebration of music and life continues with John Williams: Maestro of the Movies performing at the storied venue. Celebrity chef Curtis Stone is handling picnic duties this week, taking time from his Beverly Hills restaurant Maude and brand new Hollywood butcher shop/eatery Gwen to recommend some easy, crowd-pleasing recipes for enjoyment at the Bowl.
"Food and music are some of life's most beautiful gifts—they bring people together! Just like cooking and food, music plays a huge part in my everyday life. As my fellow Angelenos would appreciate, we spend a great deal of time getting from point A to point B in our cars and I don't know how I'd pass the time without music. Most recently in my new restaurant Gwen, based in Hollywood (in fact, just a stone's throw from the Bowl), music has been key to getting the team psyched before service and it also sets the pace and tone for the dining room floor. My wife Lindsay has such a beautiful way with music—she can sing, she can dance, and she always knows the right song to play for the right moment; hence the fact we've got her to curate the perfect playlist for Gwen! Happy picnicking and I hope you have a rocking time at the Bowl!"
—Curtis Stone
mauderestaurant.com
gwenla.com
RECIPES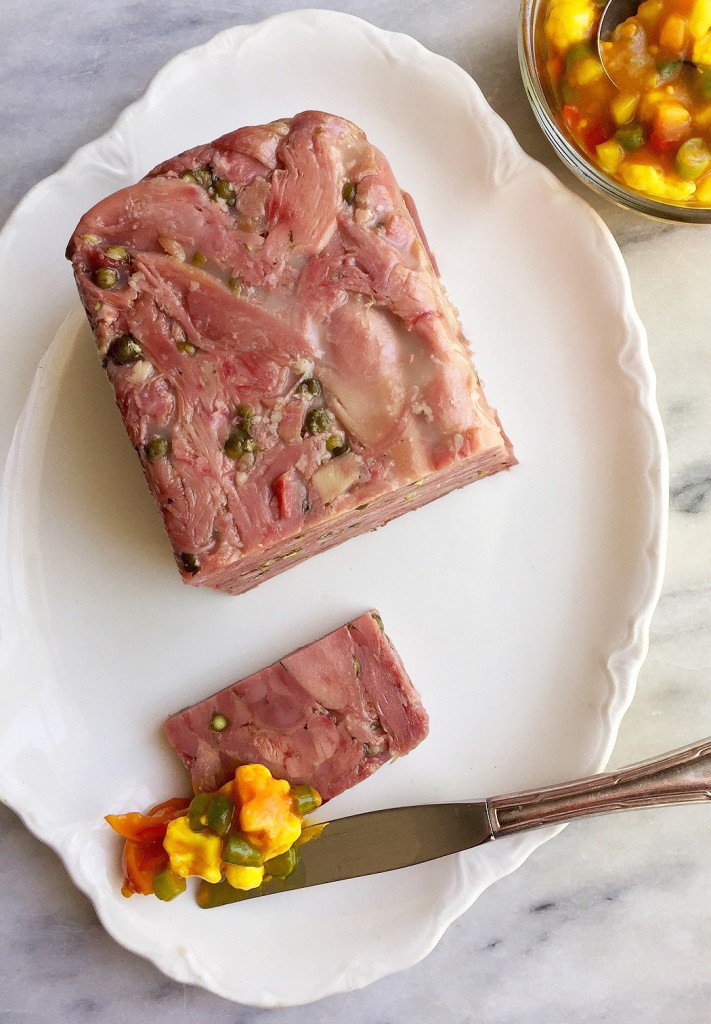 Serves: 4
Level of Difficulty: Easy
Prep Time: 20 minutes, plus 24 hours to brine vegetables
Cook Time: 2 minutes
CHEFS NOTE: Piccalilli can be made up to 1 month ahead, cooled, covered, and refrigerated.
INGREDIENTS
1 cup very small cauliflower florets (from about ¼ small cauliflower head)
½ cup finely diced red bell pepper (from ½ red bell pepper)
½ cup thinly sliced green beans (from about 10 green beans)
⅓ cup finely diced Persian cucumber (from 1 peeled deseeded Persian cucumber)
4 small red radishes, cut into wedges
1 tablespoons kosher salt
4 teaspoons cornstarch
1 teaspoon English mustard powder
1 teaspoon turmeric
½ teaspoon yellow mustard seeds
¼ teaspoon ground coriander
½ cup white wine vinegar
3 tablespoons sugar
Assorted charcuterie, such as bresaola, coppa, country pâté, duck speck, salami
PROCEDURE
In a colander, toss cauliflower, bell pepper, green beans, cucumber, radishes and salt to coat. Place colander inside large bowl. Refrigerate for 24 hours.
Rinse vegetables very well and drain; set vegetables aside.
In a small bowl, mix cornstarch, mustard powder, turmeric, mustard seeds, and coriander. Whisk in 2 tablespoons water to make a smooth slurry.
In a medium saucepan over medium-high heat, bring vinegar and sugar to a boil, whisking to dissolve sugar. Whisk in slurry until smooth. Mixture should thicken immediately. Stir in reserved vegetables and remove pan from heat. Cool slightly and then pack into a jar. Refrigerate piccalilli until cold.
Arrange charcuterie on a platter and serve with piccalilli.
CHORIZO AND SALAMI SANDWICH WITH BURRATA
Serves: 4
Level of Difficulty: Easy
Prep Time: 20 minutes
Cook Time: 5 minutes
CHEFS NOTE: You'll have more basil oil than is needed for 4 sandwiches. It will keep for up to 1 week, stored covered in refrigerator. Sandwiches can be made up to 2 hours ahead of serving, loosely wrapped in parchment paper and refrigerated.
BASIL OIL INGREDIENTS
8 ounces picked fresh basil leaves
½ cup olive oil
SANDWICHES INGREDIENTS
4 ounces burrata, roughly chopped
4 demi-baguettes (about 9 inches long), halved horizontally
8 ounces salami, thinly sliced
1 cup watercress sprigs
4 ounces Spanish chorizo, thinly sliced
PROCEDURE
To Make Basil Oil:
In a large pot of salted boiling water, cook basil leaves for about 5 minutes, or until completely tender. Transfer to a bowl filled with ice water. When cold, drain to remove all liquid from basil. Place in a kitchen towel and squeeze out any excess moisture.
Transfer basil to a high-speed blender, add oil and blend on high for about 10 minutes, or until basil is completely blended and mixture is hot. Strain through cheesecloth and store in refrigerator.
To Assemble Sandwiches and Serve:
In a small bowl, using a rubber spatula, mix burrata and ½ teaspoon basil oil. Season with salt and pepper.
Top with remaining baguette halves and serve.
Divide burrata among baguettes and spread burrata mixture evenly over both cut sides of baguettes. Layer 1 ounce salami over bottom of each baguette and sprinkle with some watercress sprigs. Layer 1 ounce chorizo over each sandwich and sprinkle with remaining watercress. Top with remaining salami (1 ounce per sandwich) and drizzle each sandwich with some basil oil.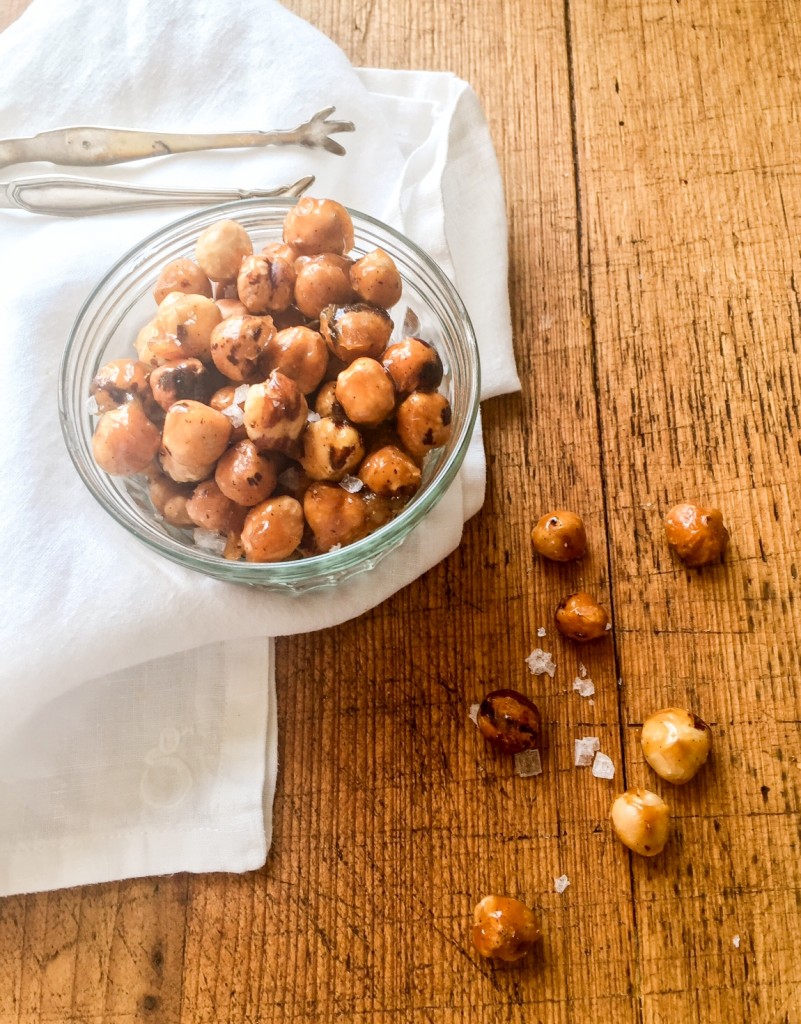 Makes: About 3 cups
Level of Difficulty: Easy
Prep Time: 15 minutes, plus 15 minutes cooling time
Cook Time: 20 minutes
CHEFS NOTE: Caramelized hazelnuts can be stored in an airtight container at room temperature for up to 1 week.
INGREDIENTS
2½  cups (about 12 ounces) raw hazelnuts
Nonstick cooking spray
½ vanilla bean, split lengthwise, or 2 teaspoons vanilla extract
½ cup sugar
1 tablespoon honey
1 tablespoon unsalted butter, room temperature
2 teaspoon flaky sea salt (such as Maldon)
PROCEDURE
Preheat oven to 350°F. Toast hazelnuts for about 12 minutes, or until skins are blistered and centers are golden. Wrap hazelnuts in a kitchen towel and steam for 2 minutes. Rub hazelnuts in a towel to remove loose skins. Don't worry if some skins don't come off. Place hazelnuts in a bowl, cover with aluminum foil and return to oven to keep warm.
Lightly spray a large baking sheet with cooking spray. Scrape vanilla bean pulp, if using into a large wide heavy saucepan. Add sugar, honey, and 2 tablespoons water and bring to a boil over medium-high heat. Cook, swirling pan occasionally (do not stir at this point), for about 4 minutes, or until caramel turns a deep amber color. Using a wooden spoon, stir in butter. Add hot hazelnuts and gently stir to coat.
Pour caramelized hazelnuts onto baking sheet in a single layer. Do not pour off any extra caramel. Immediately sprinkle salt over hazelnuts. Using back of wooden spoon, spread hazelnuts to separate them as much as possible. Set aside for about 15 minutes, or until cool. Break up any clusters into individual hazelnuts and store in an airtight container.
Hollywood Bowl Line Up
August 30-September 4
Shakespeare at the Bowl
Revel in music inspired by the Bard's timeless plays, including works by Tchaikovsky, Berlioz, and Korngold, and enjoy classic scenes brought to life by actors from Shakespeare's Globe, marking the anniversary of the playwright's death 400 years ago.
Tuesday, August 30 at 8 PM
BUY TICKETS
Thursday, September 1 at 8 PM
BUY TICKETS
---
The Black Movie Soundtrack II
By popular demand, Grammy®-winner Marcus Miller and acclaimed producer/director Reginald Hudlin reprise the Bowl's 2014 Black Movie Soundtrack event with new clips and some funky favorites. Film star and comedian Craig Robinson hosts this soulful celebration of black cinema classics.
Wednesday, August 31 at 8 PM
BUY TICKETS
---
John Williams: Maestro of the Movies
Following the record-breaking success of  Star Wars: The Force Awakens, incomparable composer John Williams returns to the Hollywood Bowl to conduct music from the new score, along with other favorite themes from a galaxy far, far away. Bowl movie night maestro David Newman conducts a thrilling first half of film score classics, including a selection of clips shown on the big screen.
Friday, September 2 at 8 PM
BUY TICKETS
Saturday, September 3 at 8 PM
BUY TICKETS
Sunday, September 4 at 7:30 PM
BUY TICKETS